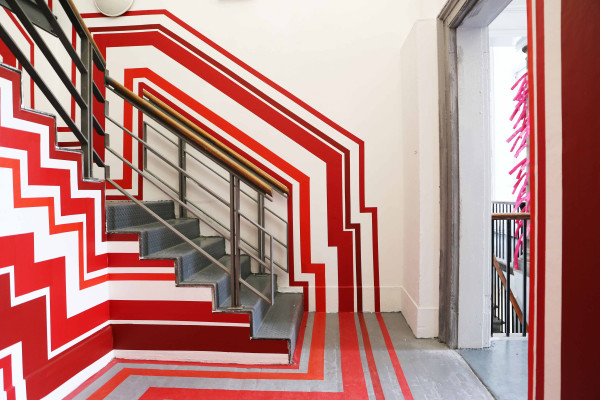 Join artist Greta Davies to explore the interior spaces of the Estorick Collection's Georgian building, using vinyl and tape to create patterns that will alter your perception and experience of the museum.


About the artist
Greta Davies is Fine Artist working across many media including paint, print, digital photography, stop motion, projection and installation. Over the years her works have been making bounds into the world of space and architecture and have become more in tune with the existing architecture found in our everyday lives, using this as the starting point for her works. She is interested in the unnoticed and not easily accessible places that usually pass by us in our everyday lives. Wanting to open up these spaces to the viewer. Creating spaces that will become more noticed or maybe even observed or seen in a different light than before. www.gretadaviesart.com
Related events
19 August 2019
18:30 - 20:30
Adult Art Class: Between Surfaces
Textile designer Chiara Cola will lead this class in creating deeply layered compositions using coloured card cut outs, and introducing techniques to develop them into bold textile pattern designs.