The Estorick Collection education programme provides a variety of inclusive learning opportunities for schools, colleges, universities, families, adults and older people. It offers the chance to discover significant works in our collection and exhibitions and learn about our artists and their stories, while developing creative and critical skills for exploring art and design.
Family Art Activities Resources
Enjoy this series of art activities designed for families to try at home.
Downloads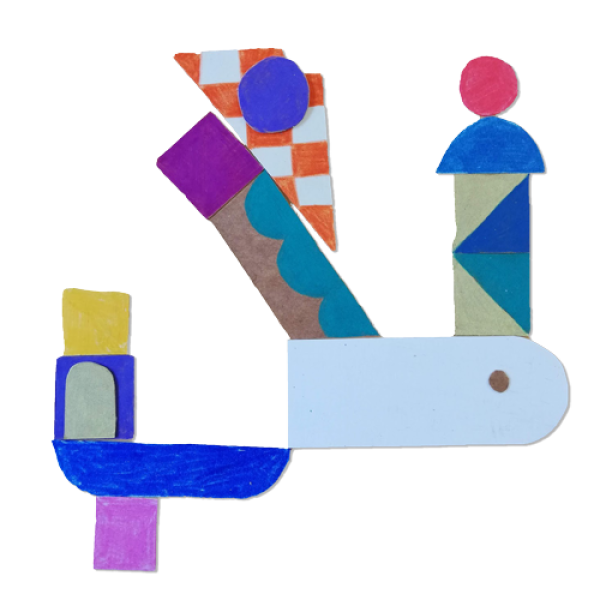 Schools and Teachers
We offer free admission for full time students, guided tours and workshops for a range of learners including Key Stages 1-5, college and university groups.
Free 20 minute tours focus on a selection of works as the starting point to explore a specific theme. The works are always examined within their cultural, social and historical contexts and stylistics comparisons are drawn between them. During the talk students will learn how to look at artworks, to observe details and to interpret the artist's message. Pupils will be encouraged to comment and share their ideas with one another.
Workshops are delivered by Estorick staff or freelance arts educators and can be based upon our permanent collection or temporary exhibitions. Sessions focus on selected works from our collection, before allowing participants to explore ideas and themes further through practical activities. They cost £80 for 1-2hrs, including all materials for a maximum of 30 students. Please contact us for a Teachers' Packs for more details and guidance for planning your visit.
Education evenings We hold free Education Evenings to coincide with every temporary exhibition, for the chance to view the exhibition, pick up educational resources and find out more about we can offer your school or organisation.
Arts Award Supporter We offer the following to support all levels of Arts Awards. - Free admission and exhibition tours on request - Free art workshops in the holidays and paid workshops on request - Volunteering opportunities - Opportunity to write a review or film a vox pop for our social media.
Downloads
Families and Children
The Estorick Collection is a family friendly gallery offering free Family Art Days in the half term holidays for adults and children to explore the exhibitions and permanent collection together. Pick up a free Family Trail to help you explore the Futurist art movement and Portraiture in our collection. Join our education mailing list below for details on up-coming activities and events at the gallery and other locations.
Bags and Pushchairs: There is level access at the courtyard entrance for families with pushchairs or those who require disabled access. Locker facilities for coats and bags are also available at the entrance. Buggies and pushchairs are permitted to galleries 1-2 and can be left by the entrance at the owners own risk. Please speak with reception for assistance.
Nursing: Unfortunately we do not have a dedicated space for breastfeeding. Many families prefer the café.
Baby-changing: Located on the ground floor with the accessible toilet.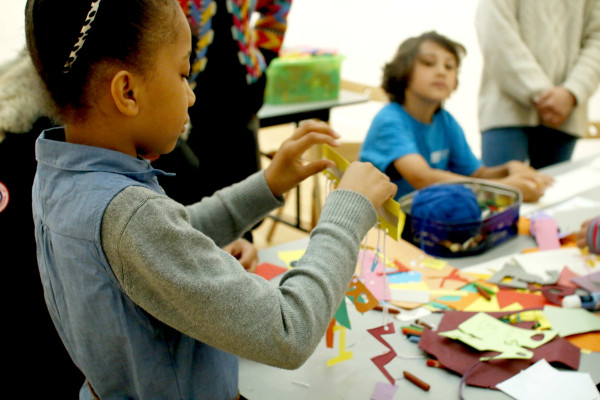 Adults
We offer adult evening classes relating to our temporary exhibition and permanent collection that provide the opportunity to engage with art in different ways, learn new skills and create your own artwork through a practical activity. Classes are led by Estorick education staff or visiting artist facilitators and take place amongst the artworks in our galleries.We can also provide paid creative workshops and life drawing classes for adult groups on request.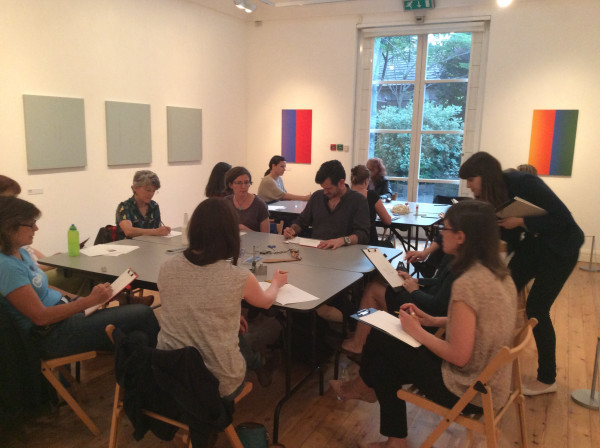 Well Being
We have worked in partnership with local organisations such as Arts for Dementia, Stuart Low Trust, Claremont project, Capital A and Age UK to deliver creative workshops and free guided tours with a focus on art and well-being. Please get in touch if you're interested in working with us or would like to arrange a group visit, tour or creative workshop in our galleries.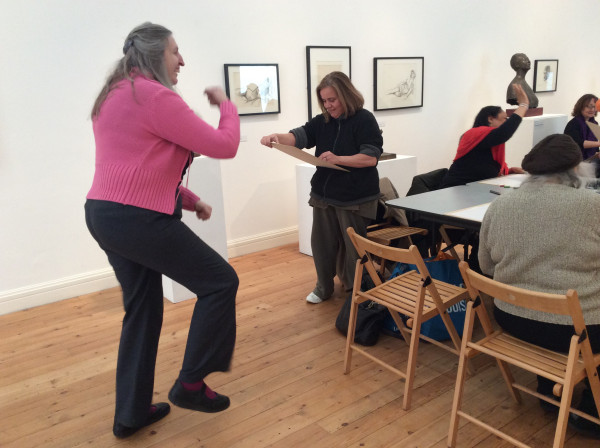 More Information on Workshops
Join our education mailing list
Enter your email address to receive regular updates:
Join the mailing list for updates on Family Art Days, Adult Art Classes and Education events.